Kizzabella Doodles are experienced, ethical breeders of wonderful Goldendoodle and Irish Doodle puppies, breeding both true Miniatures (around Cocker Spaniel size) and also Mediums (who mature to around 18-22 inches) in our family home.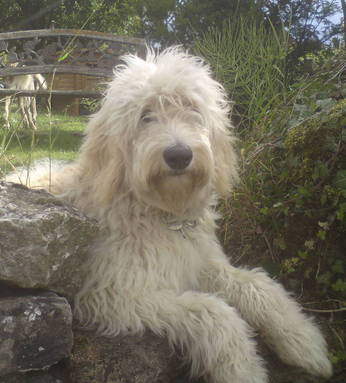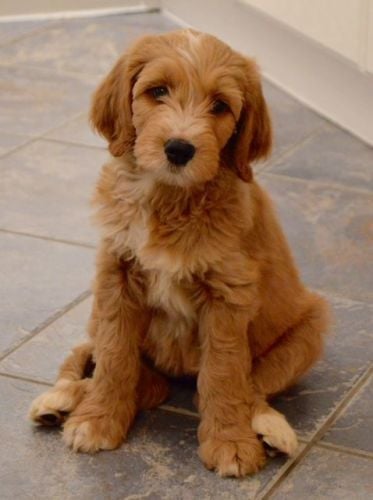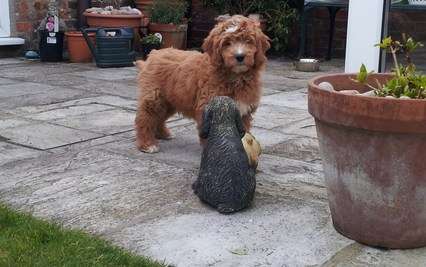 Located on the Lincolnshire/Cambridgeshire border easily accessible via the A1. We live in a beautiful part of the country which is perfect for dogs, having access to a myriad of footpaths for walking and exploring and only a short drive from miles of dog friendly beaches.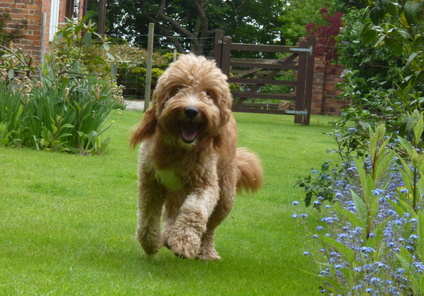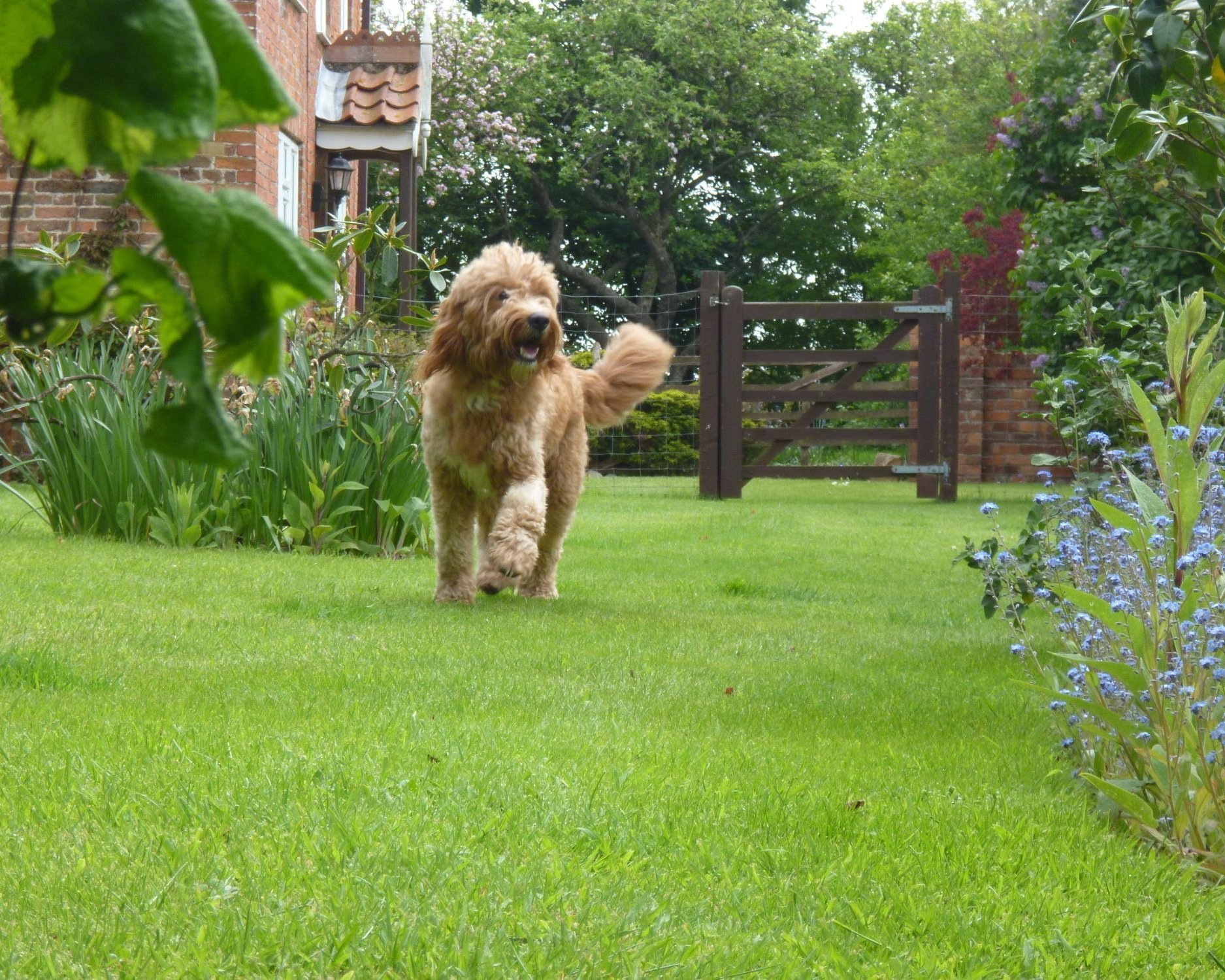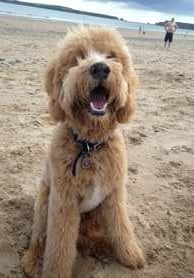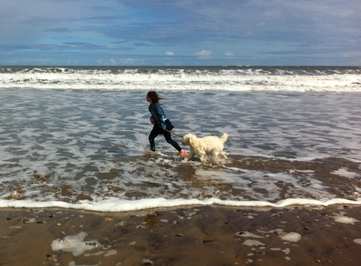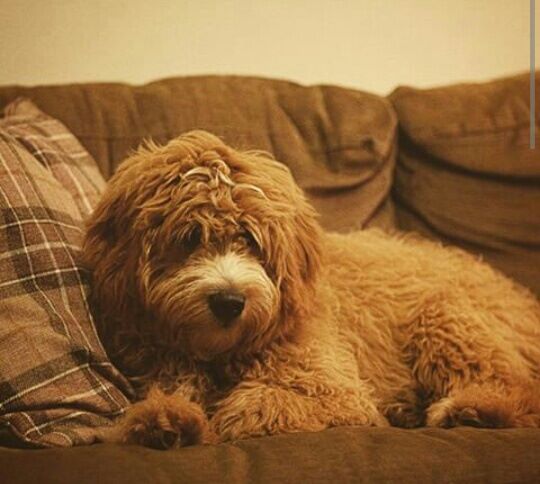 Our dogs are very much loved family members who are all very special to us. When we have a litter of puppies we pride ourselves in giving them the very best start in life so that we can be sure that they leave for their new lives with the best chance of fulfilling their potential as wonderful family pets.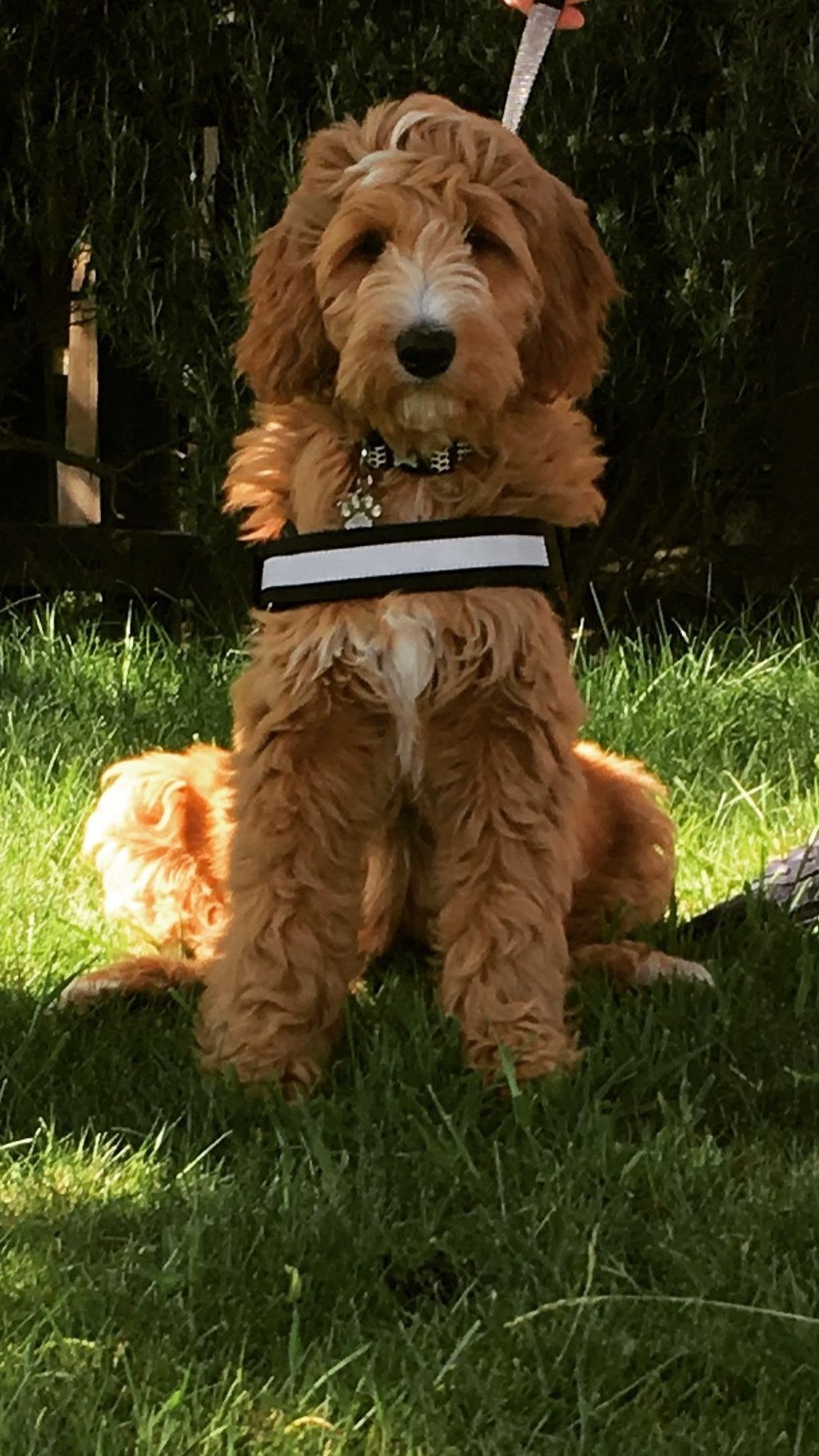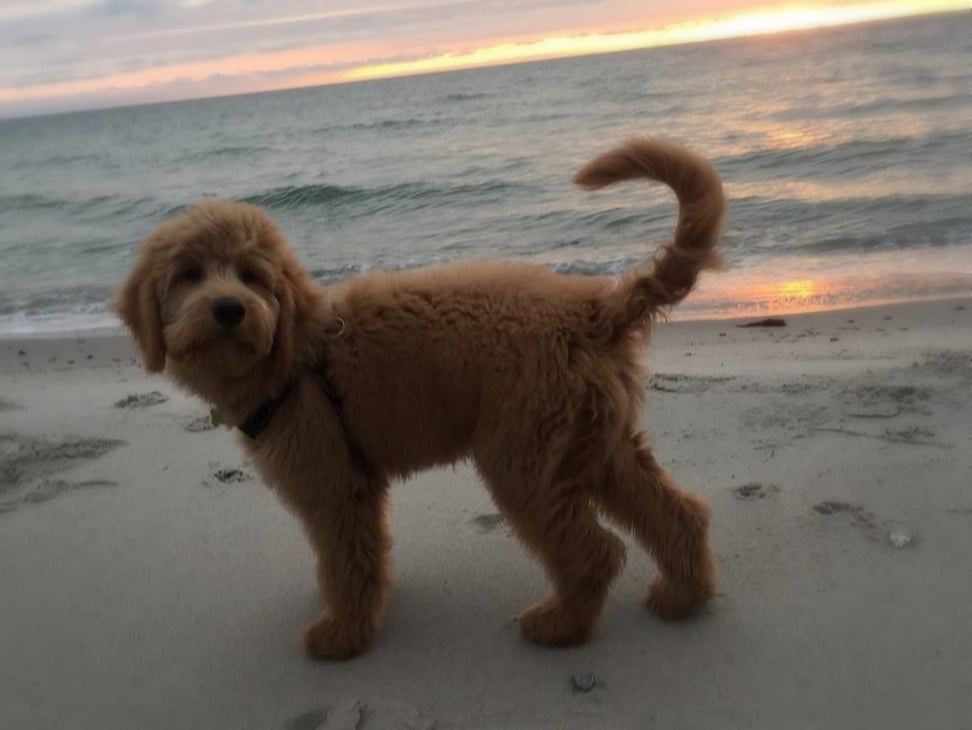 All of the photos on our website are owned or bred by us at Kizzabella Doodles
Please note that I can have email problems. I always answer all enquiries within 48 hours so if you don't hear back please let me know.
The website contact form has not been working and has now been removed. If you have contacted us via the form and not heard back I haven't received your email so please do resend. Thank you!
WE ARE DELIGHTED TO HAVE ADDED THE STUNNING IRISH DOODLE TO OUR BREEDING PROGRAMME
Now taking the United States by storm, Irish Doodles are very similar in temperament and looks to Goldendoodles but tend to have less shedding in the F1 generation. They can also have an amazing depth of colour, truly stunning.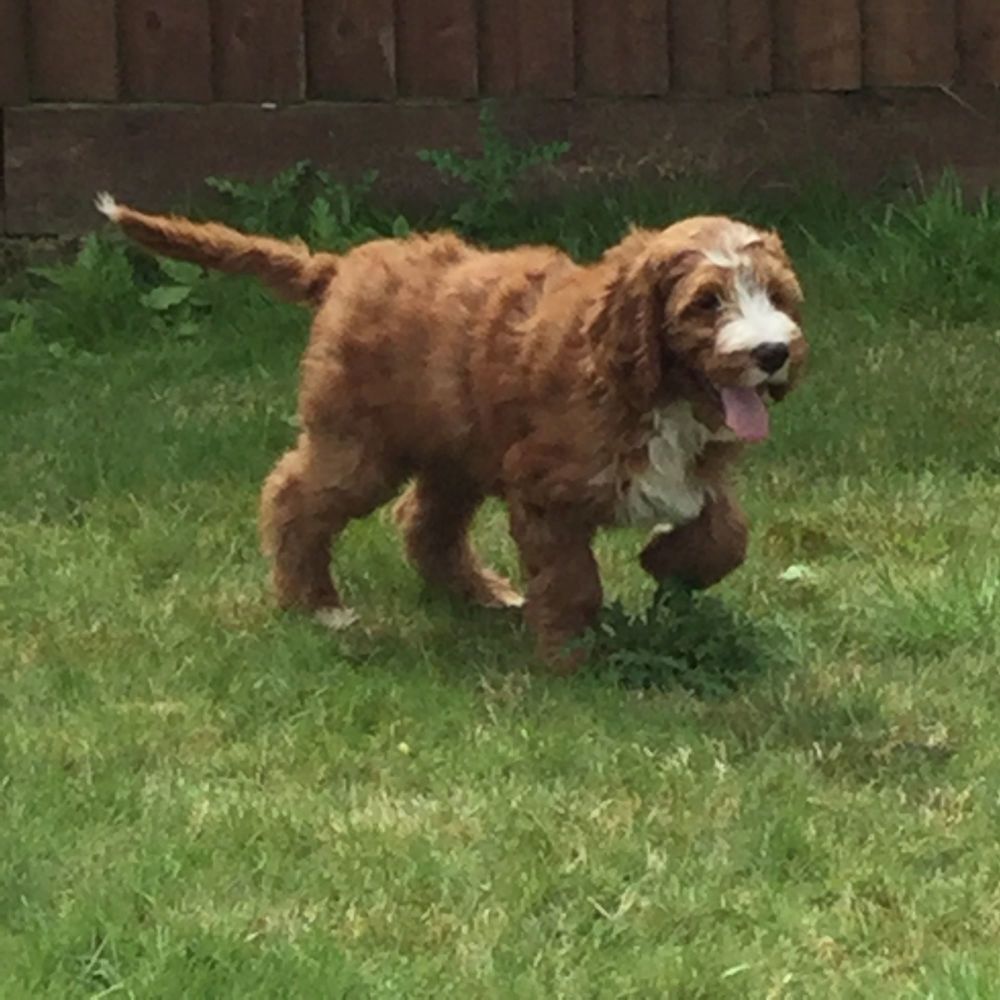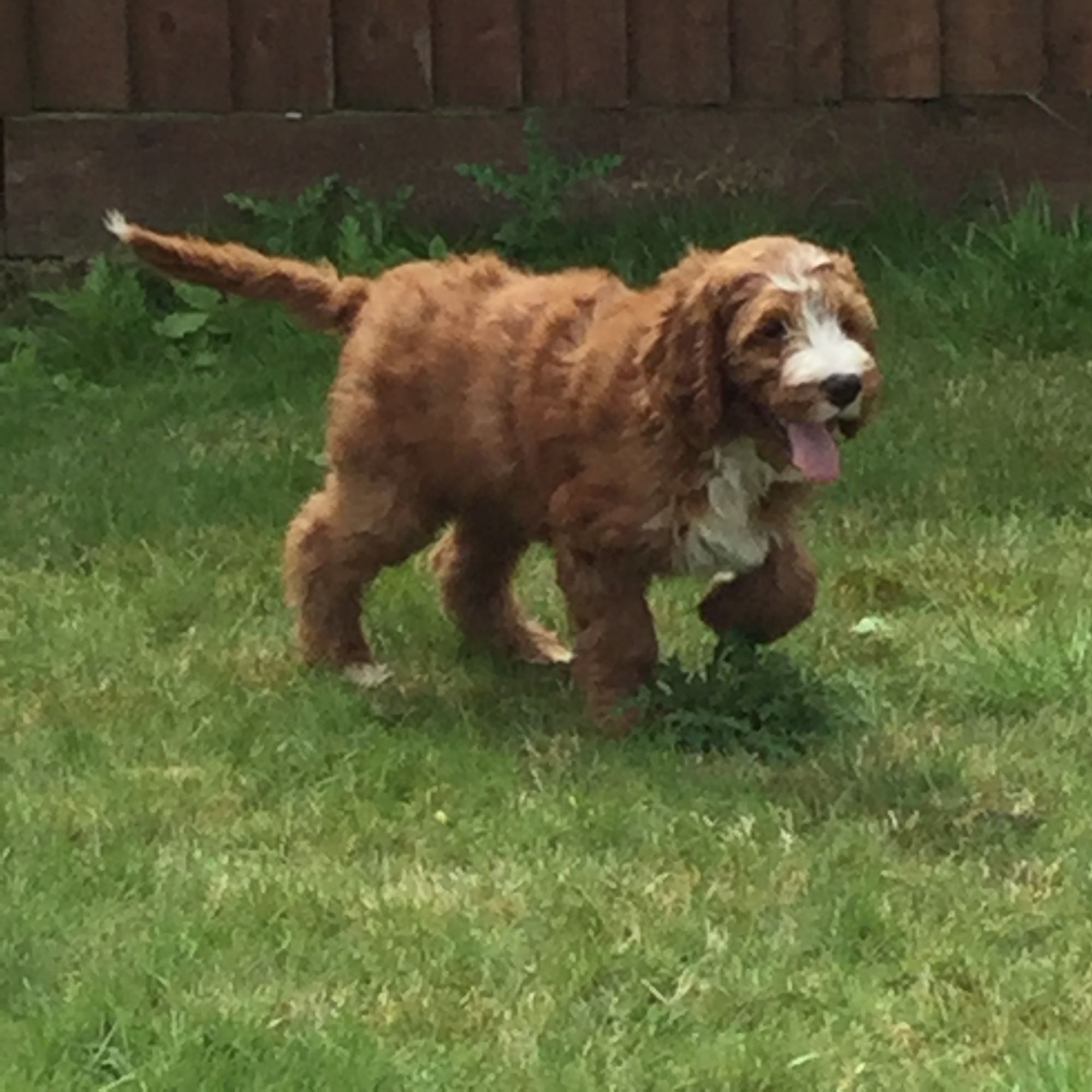 **We have been overwhelmed with interest and have paused applications for our waiting list for both Goldendoodles and Irish Doodles, (ready first part of 2021 up to around Easter), to give us time to go through all the enquiries. We aim to answer everyone asap but currently are around a week behind with emails. Thank you for all the interest and for your patience, we will get back to you soon **
*Health Page updated May 2019*
We do sometimes have difficulty with emails due to our rural location and this is unfortunately beyond our control. Equally our phone signal is also sporadic, again this is something that we cannot change despite trying different providers. I can only apologise for the difficulty, we are as frustrated as you are!
If you're waiting to hear from me please do persist as I will never knowingly ignore anybody. Thank you
We are delighted to have been awarded a Higher Standard 4 Star Licence by South Holland District Council which is the highest rating that can be awarded to a newly licensed breeder.
Licence Number AWL0051