Our Stunning Irish Doodles!!!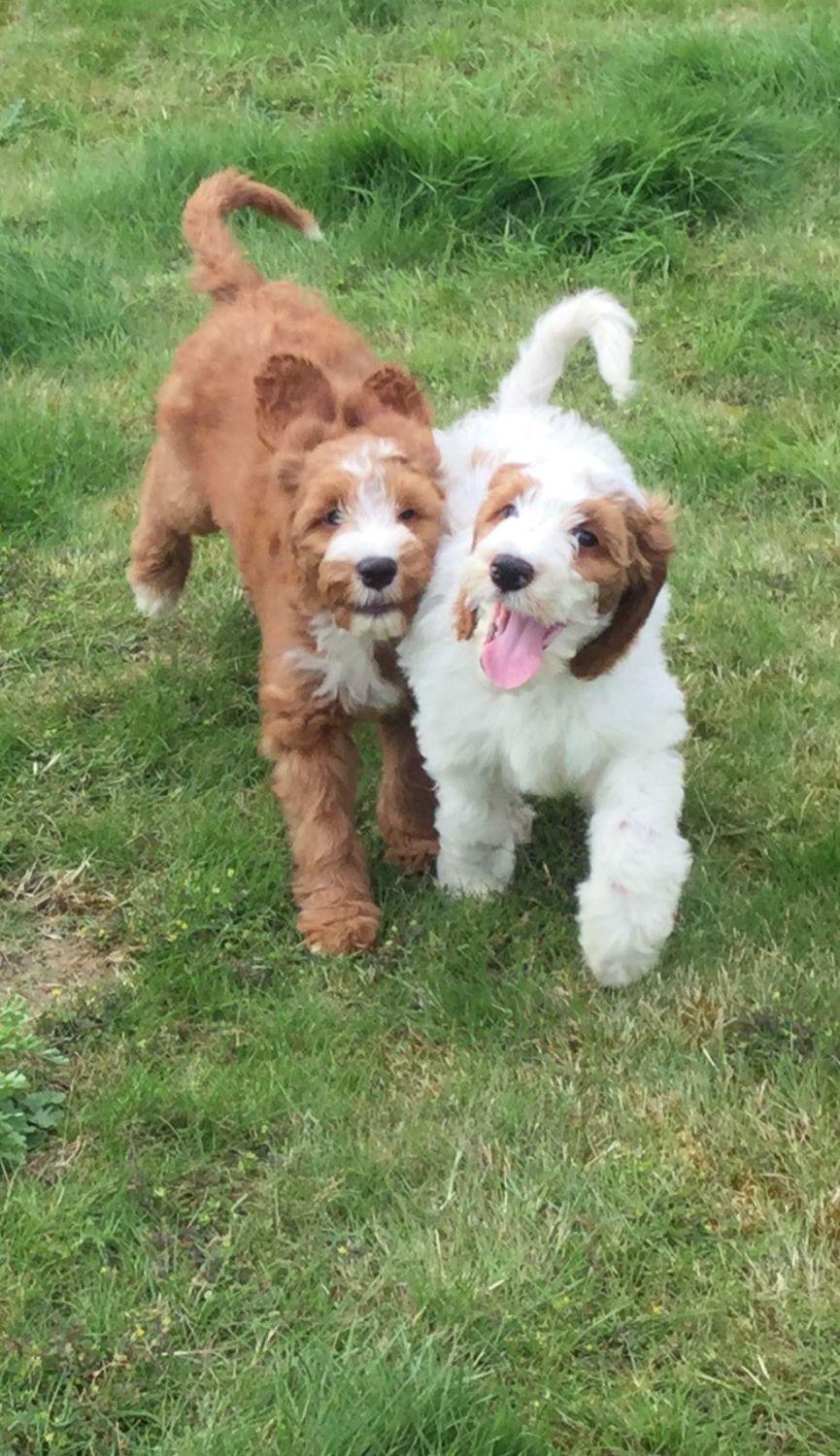 Since 2016 we have been thrilled to have introduced the amazing Irish Doodle into our breeding program. Irish Doodles are a combination of Irish Setter (sometimes known as Red Setters) x Poodle. They vary in size depending on the size of the parents, here at Kizzabella we are breeding Miniature and Mediums which range in size from around Cocker Spaniel size up to Irish Setter size. Although Irish Setters are the same height as Golden Retrievers, they are lighter framed so the largest of our Irish Doodles will be lighter in weight than our larger Goldendoodles.
Irish Doodles are a relatively rare breed who are gaining huge popularity in the States due to the excellent gentle, friendly natures of the Irish Setter, the minimal shedding of their coats and the vibrant, rich chestnut red which in this combination, and if correctly bred (very important!!) tend to stay the true deep red throughout their lives.
These dogs are highly sought after in the States and will certainly follow here as people discover what fantastic dogs they are, a truly superb addition to the 'doodle' family of breeds. They are similar to Goldendoodles being gentle, friendly and loving in nature, excellent with families and a wonderful all round family dog.
Here at Kizzabella we are only breeding from the Show type Irish Setters; these have very different temperaments to the working type, which are commonly used to create Irish Doodles in the States. Show type Irish Setters are well known for their kind; laid back, gentle natures, very different to the working types which are bred to be on the go in the field all day and in our opinion don't make very good pets for most households unless you are prepared to work them.
Coat type should be long and wavy to curly, a true 'Doodle' type coat which even in the F1 generation should be minimally to non shedding due to the Irish Setter itself having a low shedding coat.
Please see the specific pages on our website to see important health information and how we raise out puppies.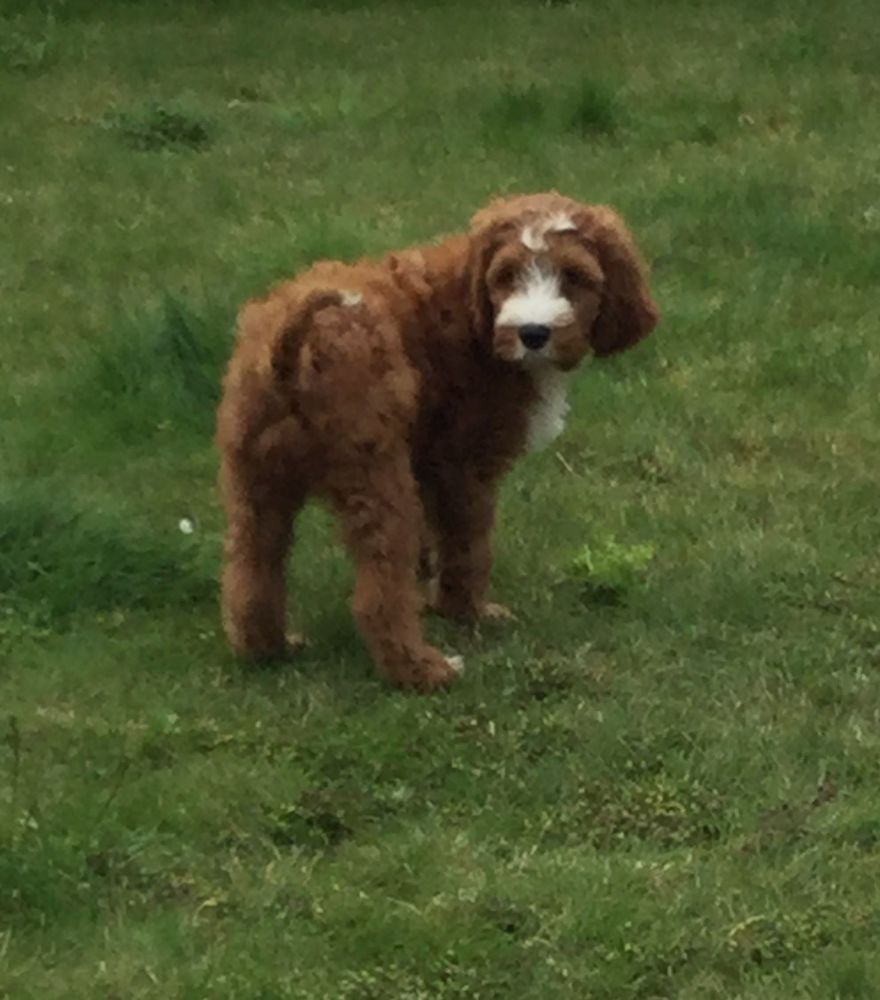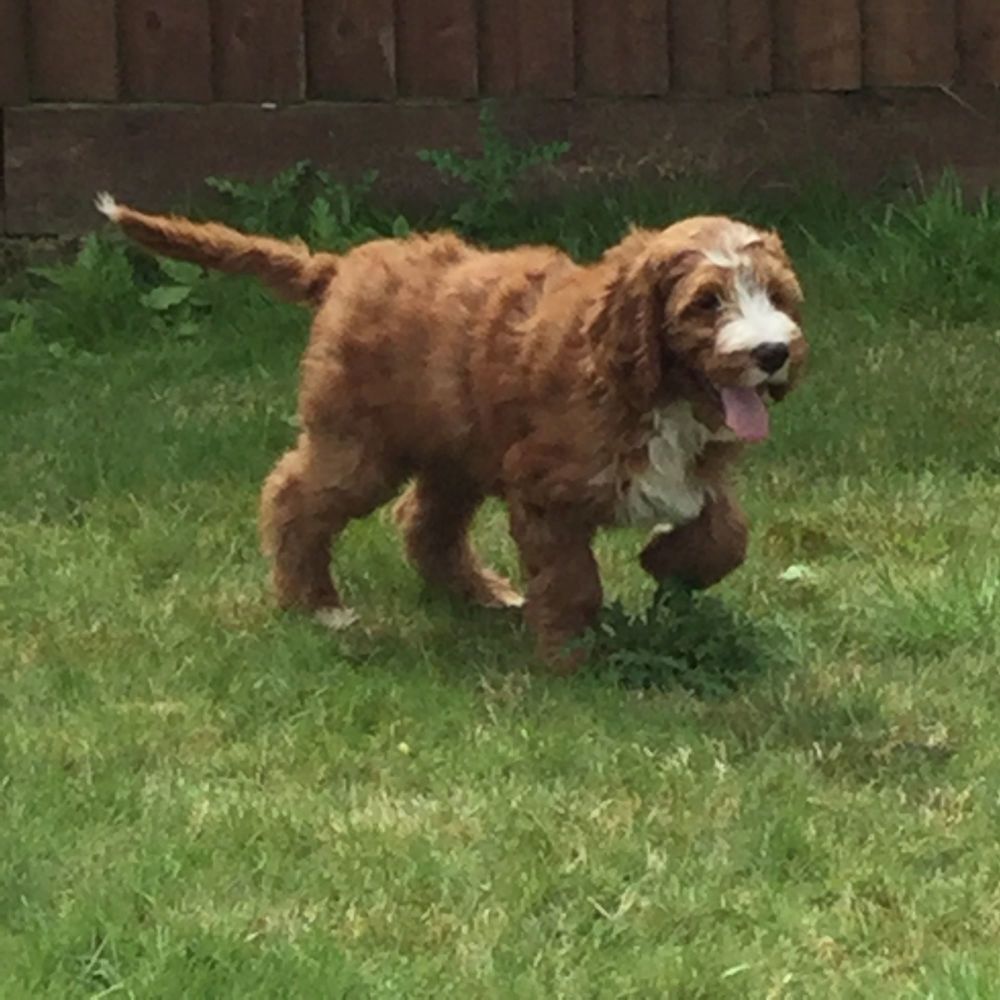 Some photos of the stunning Irish Doodles we have bred. The youngest puppies photographed are all around 4 weeks old in the pictures, so their coats are only just starting to develop. The photos of the older Irish Doodles give you more of an idea of their coats as they mature, although they have been clipped it gives an idea. The white markings will remain for life and don't disappear as they mature!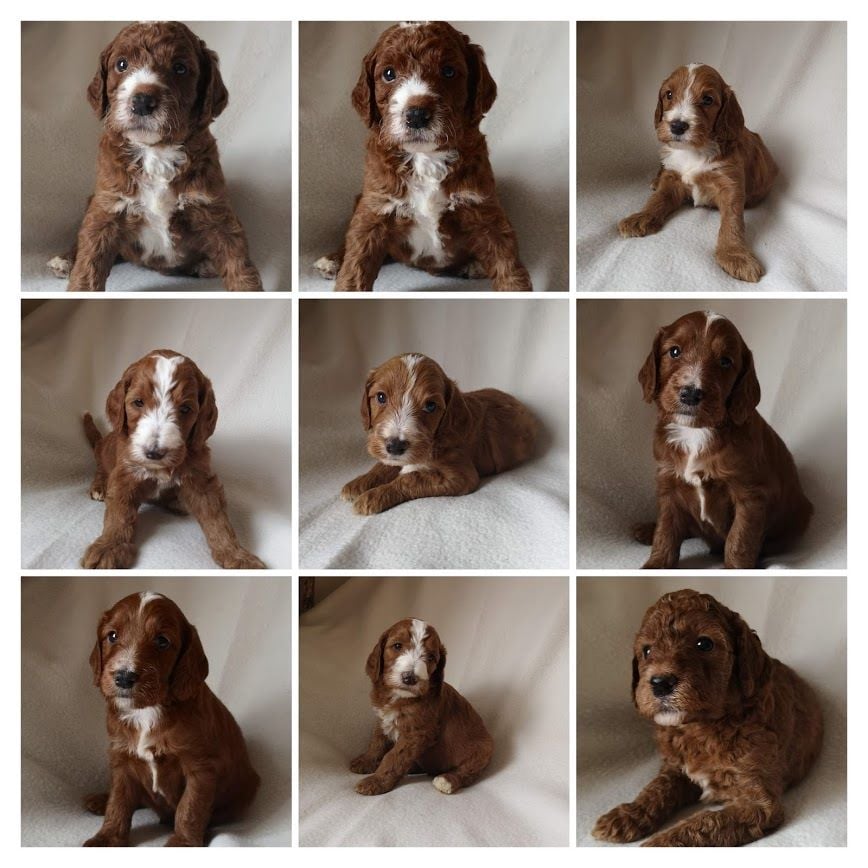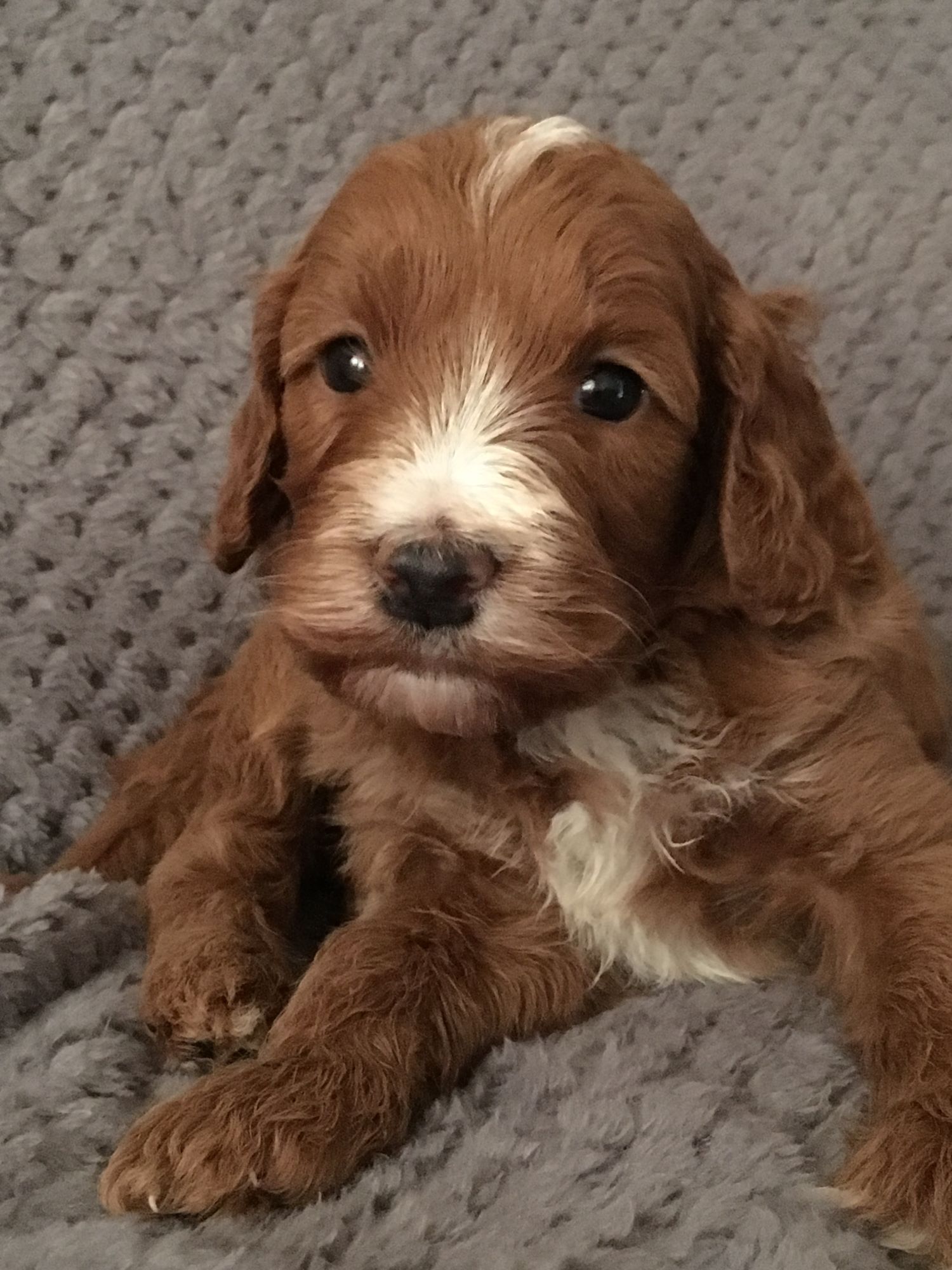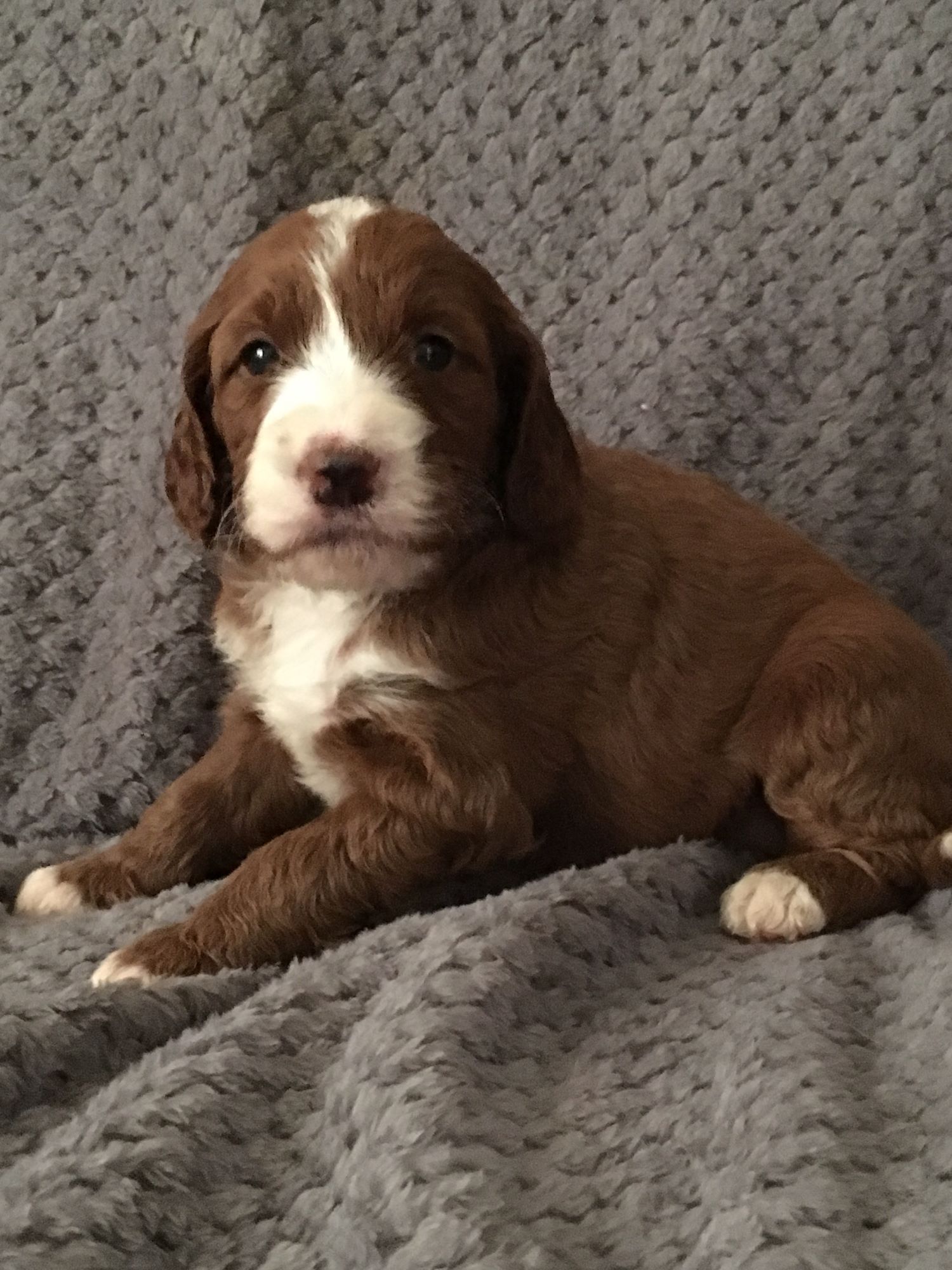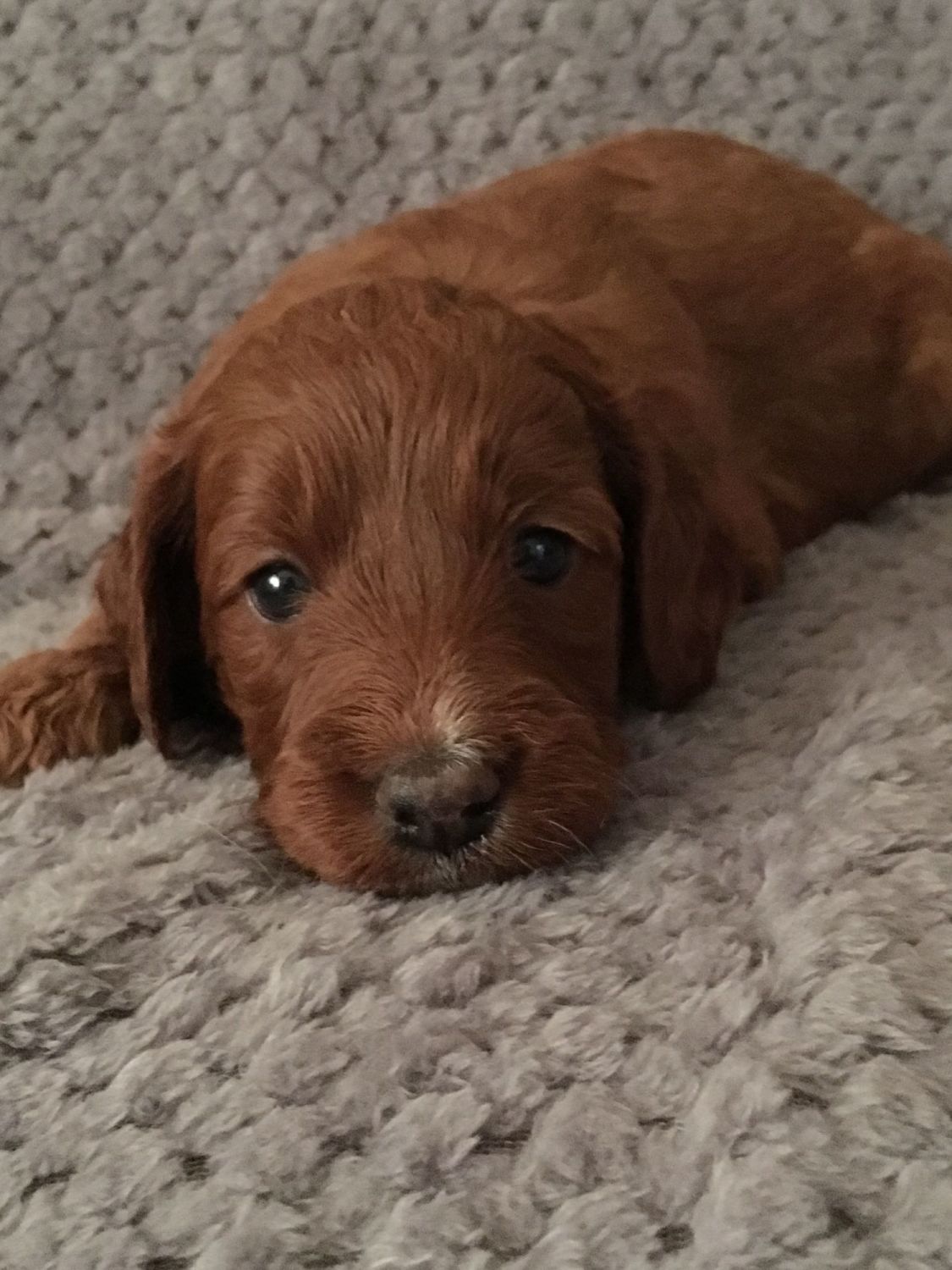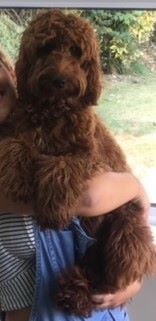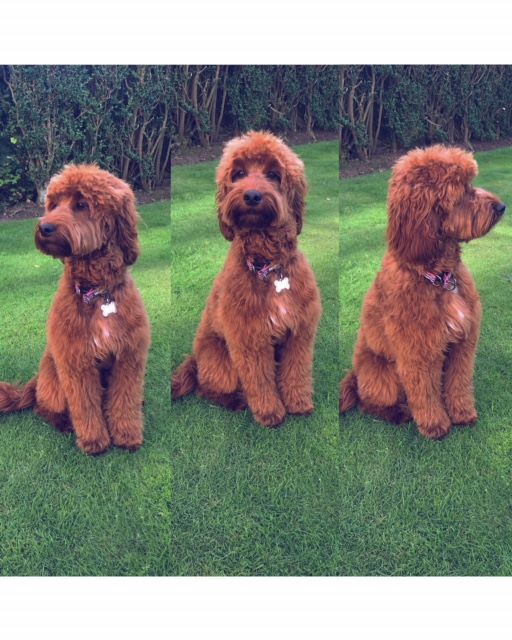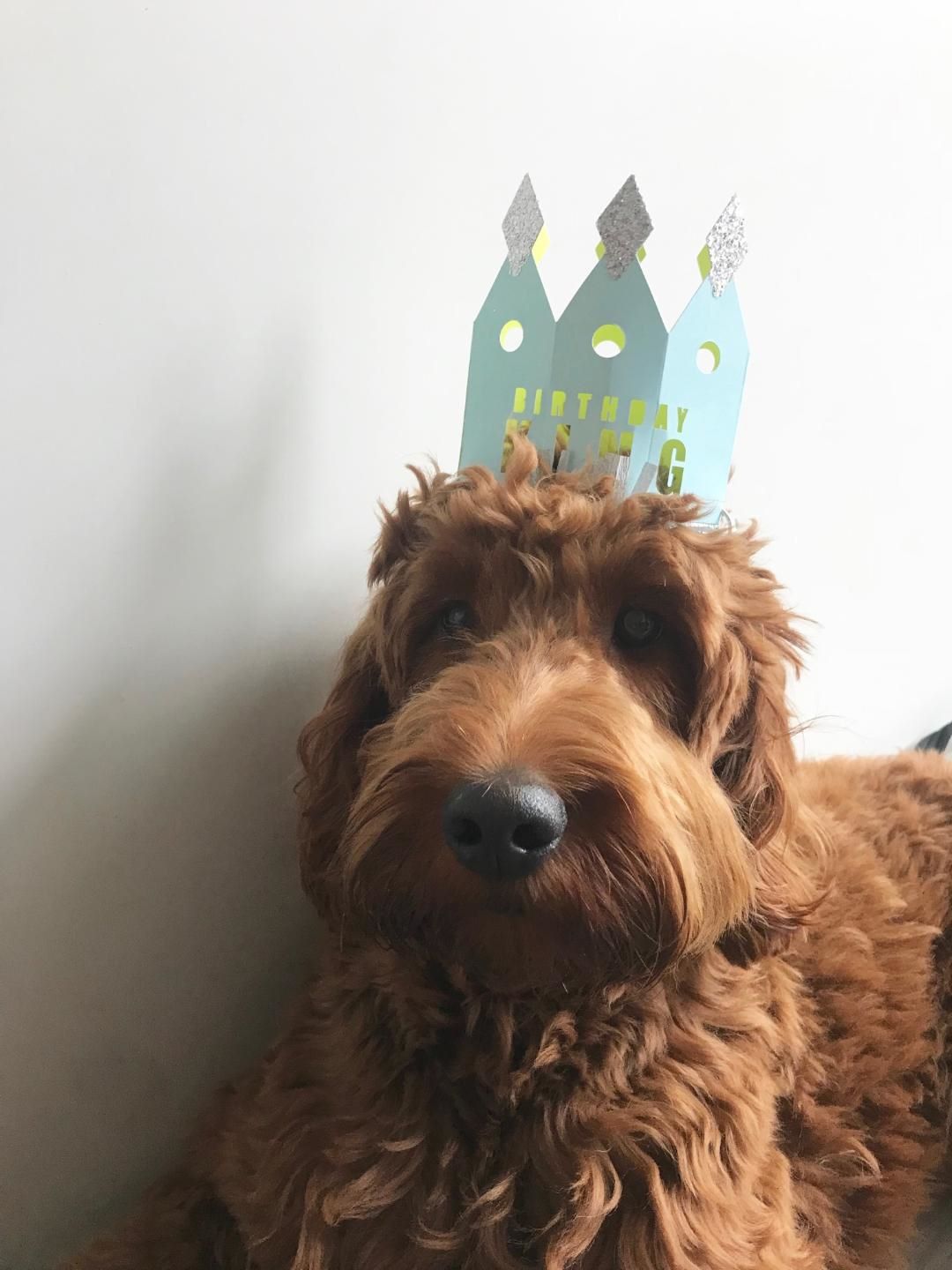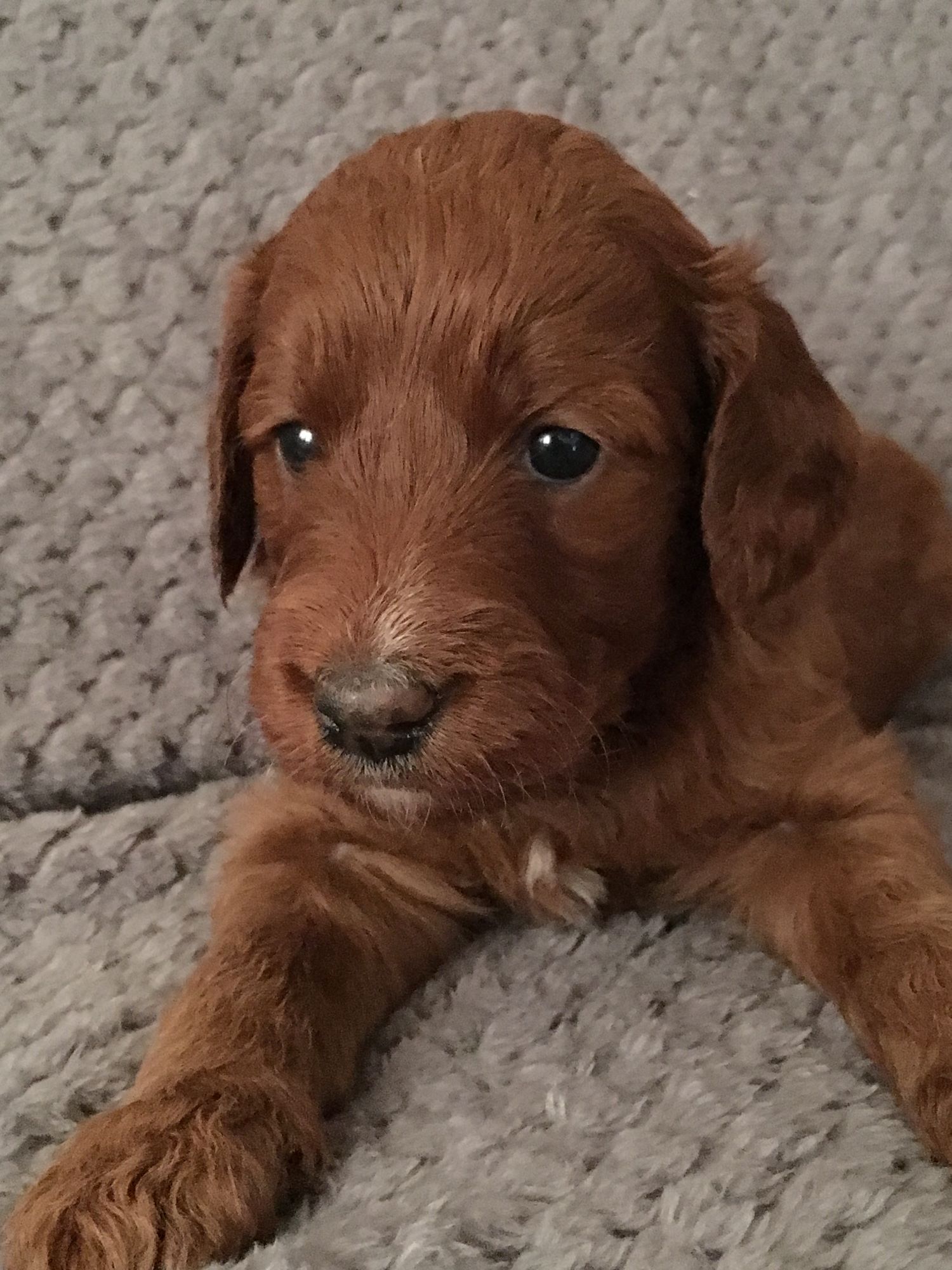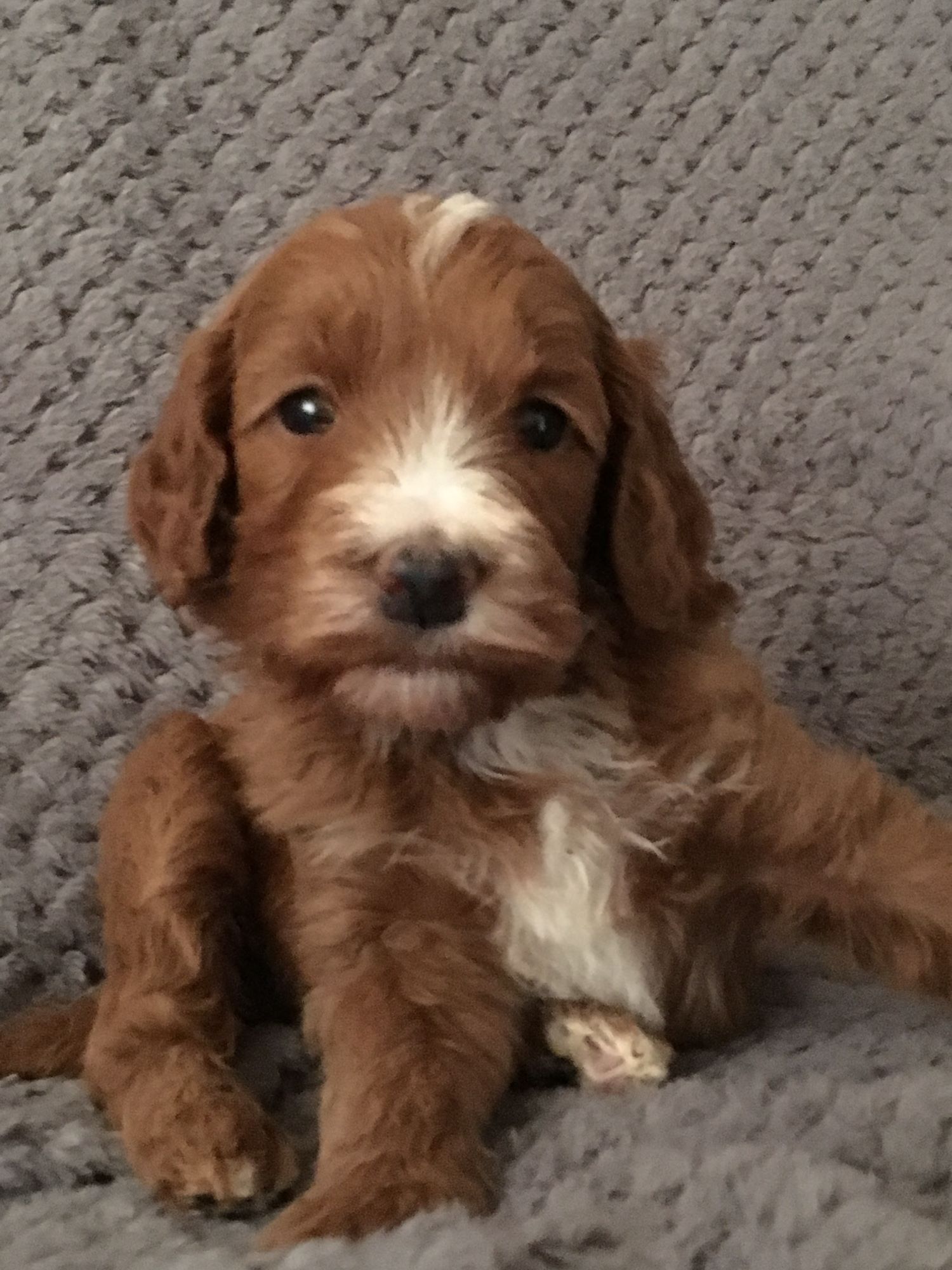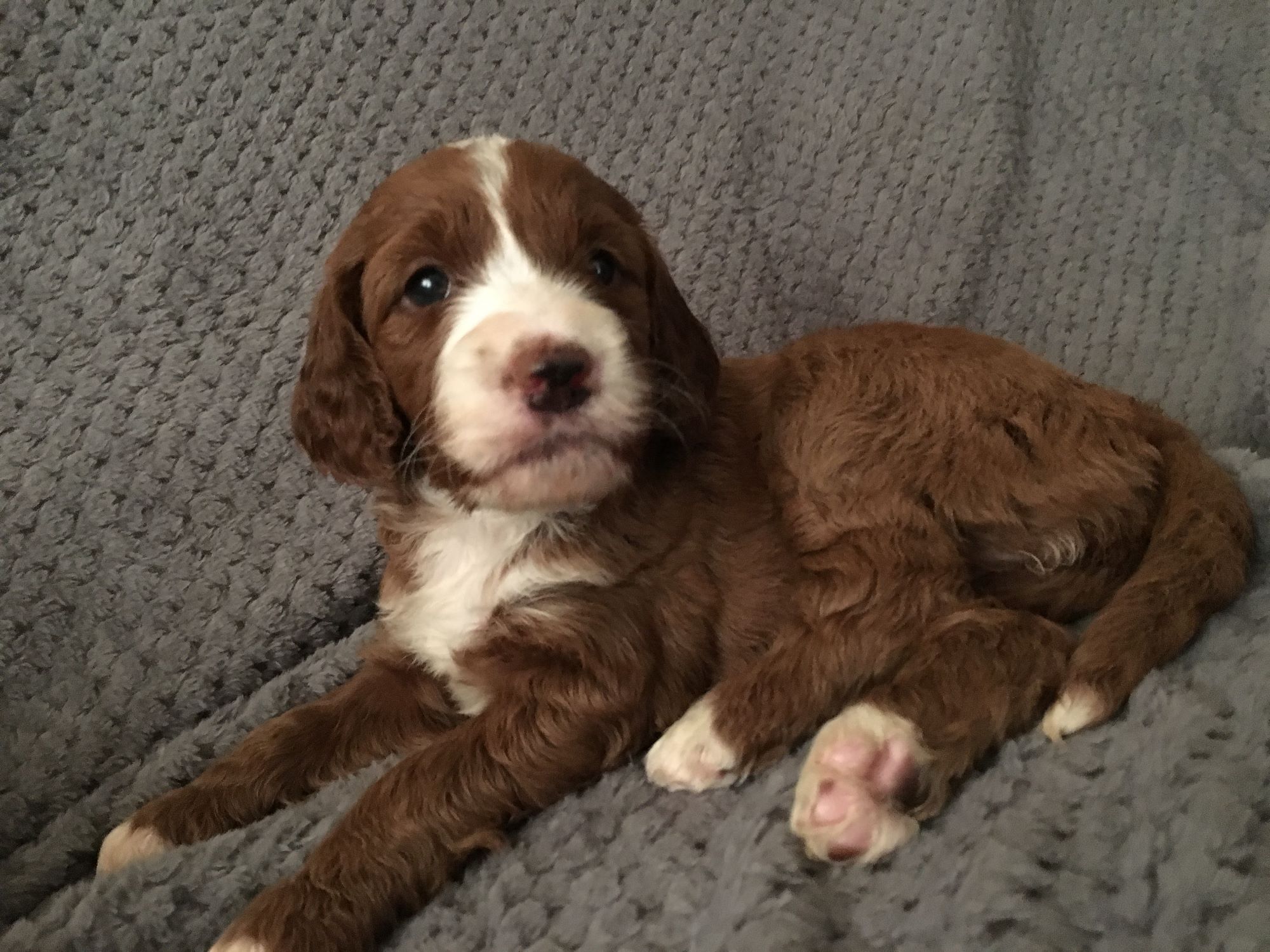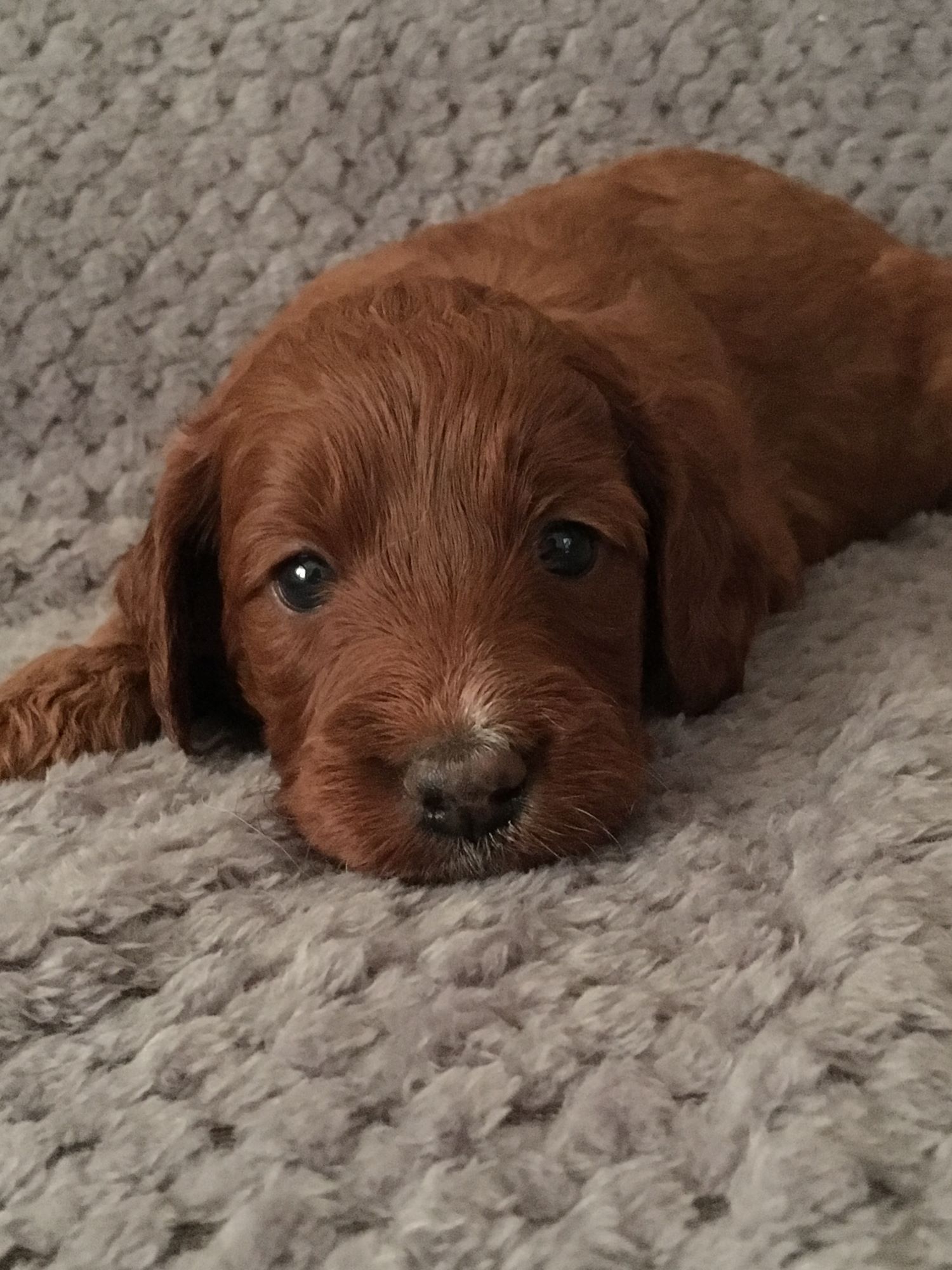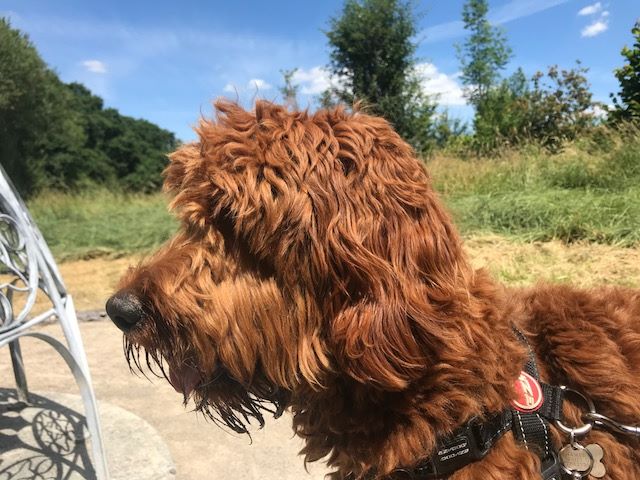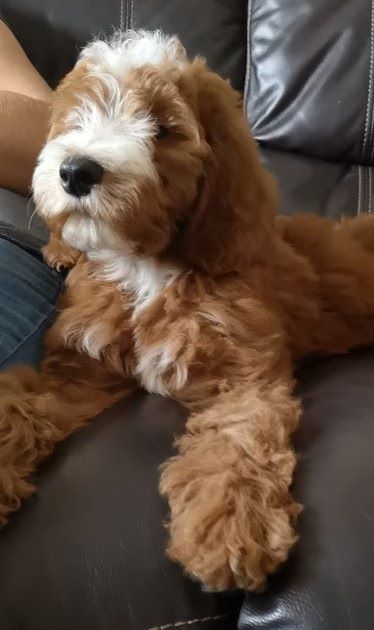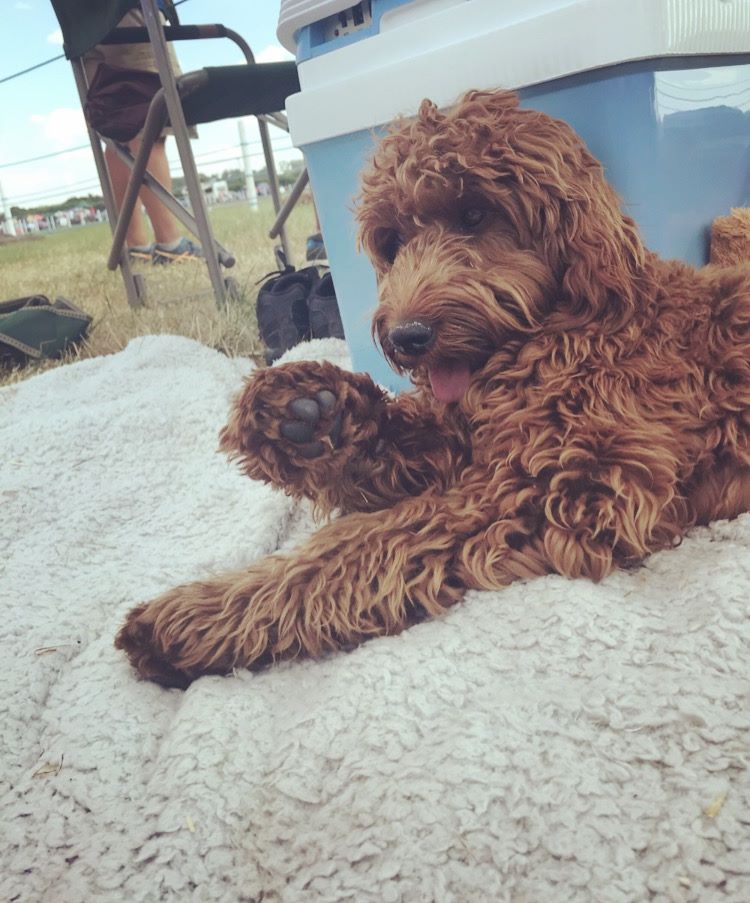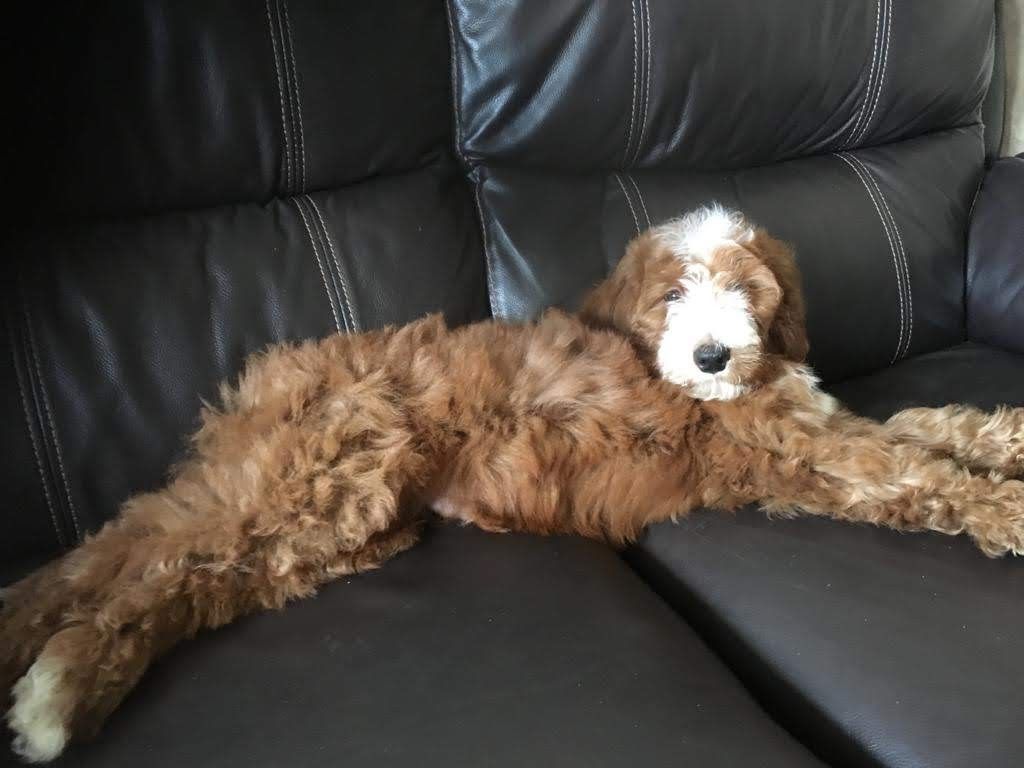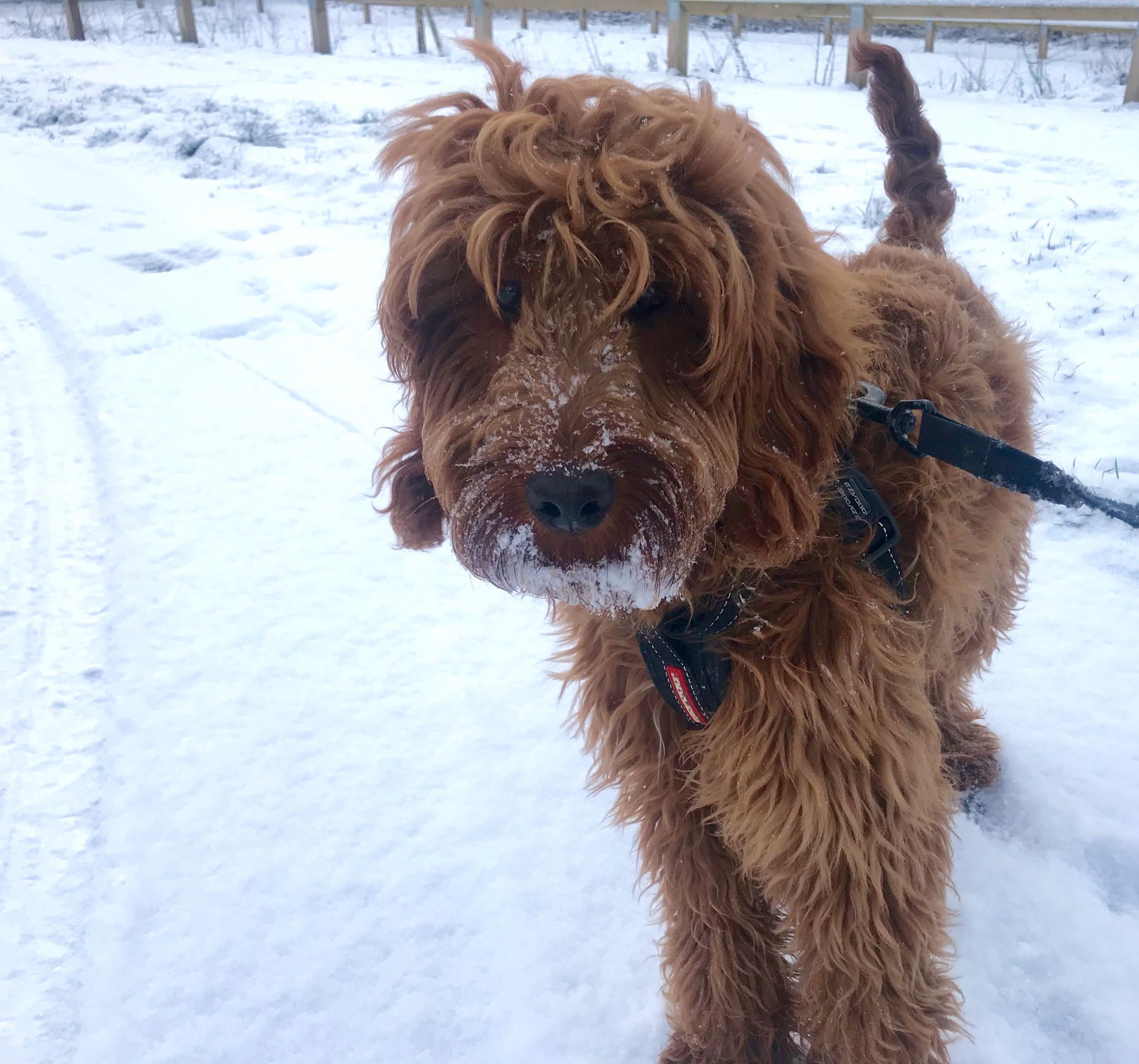 As you can imagine, we are very proud of what we've managed to achieve. Not all Irish Doodles will look like ours, please be aware of this! Understandably, our waiting list tends to fill very quickly but we think you'll agree that they are well worth waiting for!
**We currently have no availability and no open waiting list**
Irish Setter Girls
Click on thumbnails to see larger images


Alice's Babies 2018